ONE PORT, SEVEN SITES
Located on Europe's largest estuary, Atlantic Port of Bordeaux benefits from a superb location in the middle of France's Atlantic coast. The port has 7 specialised terminals connected to 5 continents.
It welcomes more than 1,200 ships each year and handles 8 to 9 million tonnes of goods (the equivalent of 400,000 trucks) through its 7 specialised terminals, which reflect the diverse economy of southwestern France. The port offers an outlet for regional products (exports of cereals, wine, timber) and a gateway to the world for the region (imports of building materials, raw materials, manufactured products).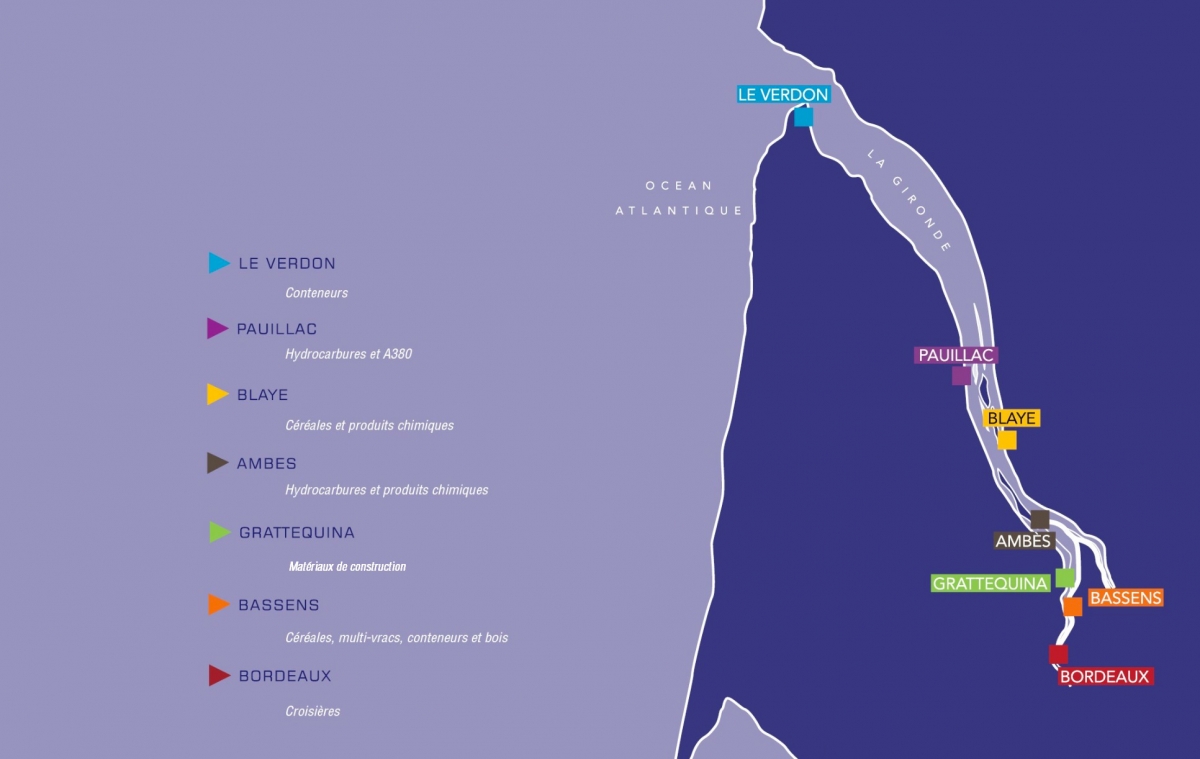 ATLANTIC PORT OF BORDEAUX ALSO WELCOMES MORE THAN FIFTY CRUISE SHIPS EVERY YEAR.

As a site that boosts the region's international reputation, Atlantic Port of Bordeaux is committed to respecting sustainable development principles, which combine environmental protection, personal safety and economic development.