BORDEAUX IS FRANCE'S 7TH LARGEST SEAPORT
It has 7 specialised terminals along the estuary (more than 100 km between bordeaux city centre and le verdon).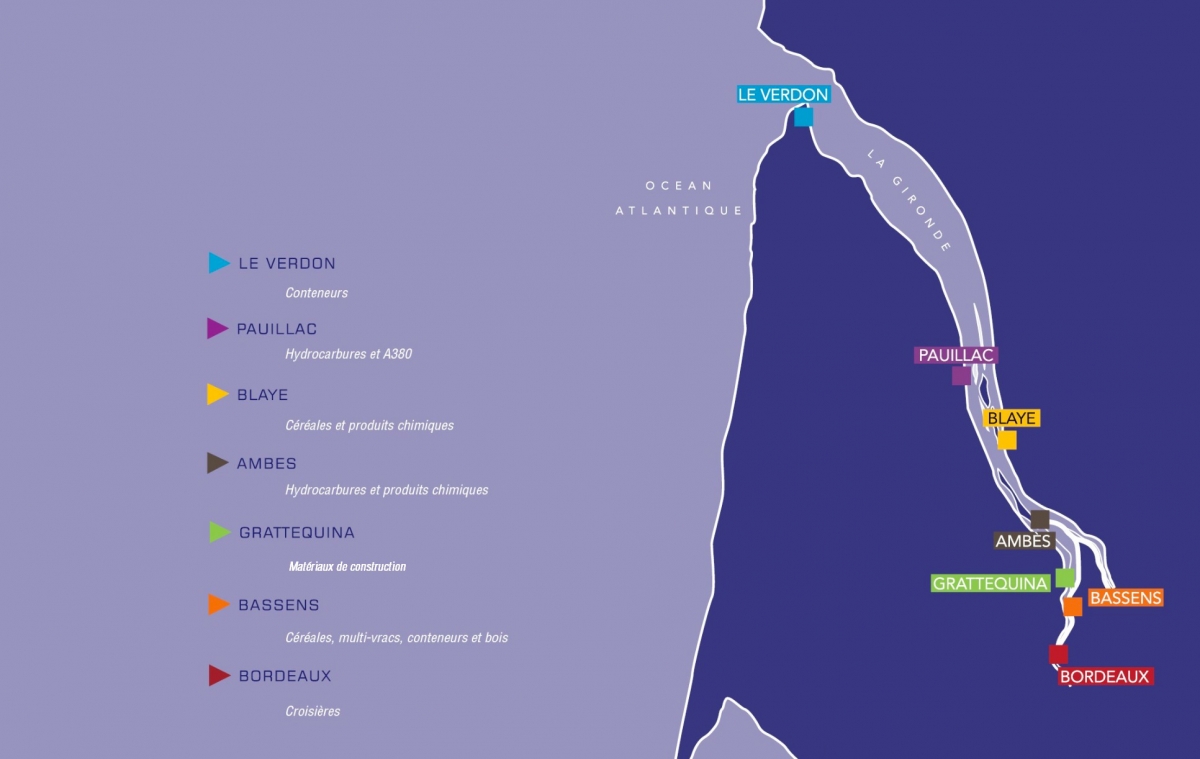 Key Figures
Average annual foreign maritime traffic
8.5 million tonnes:
Hydrocarbons rank 1st with approximately 52% of the overall traffic
Cereal exports rank 2nd with approximately 20% of the overall traffic
1100 ships dock each year at the 7 port terminals: Le Verdon, Pauillac, Blaye, Ambès, Grattequina, Bassens and Bordeaux.
300 destinations worldwide departing from Bordeaux available to the companies of southwestern France.
340 employees.
15,000 direct and indirect jobs generated by port activities.
Exceptional land holdings on the largest estuary in Europe (2500 hectares, including 550 hectares for logistics and/or industrial facilities).
Revenue of 46 million euros.
Traffic by geographical area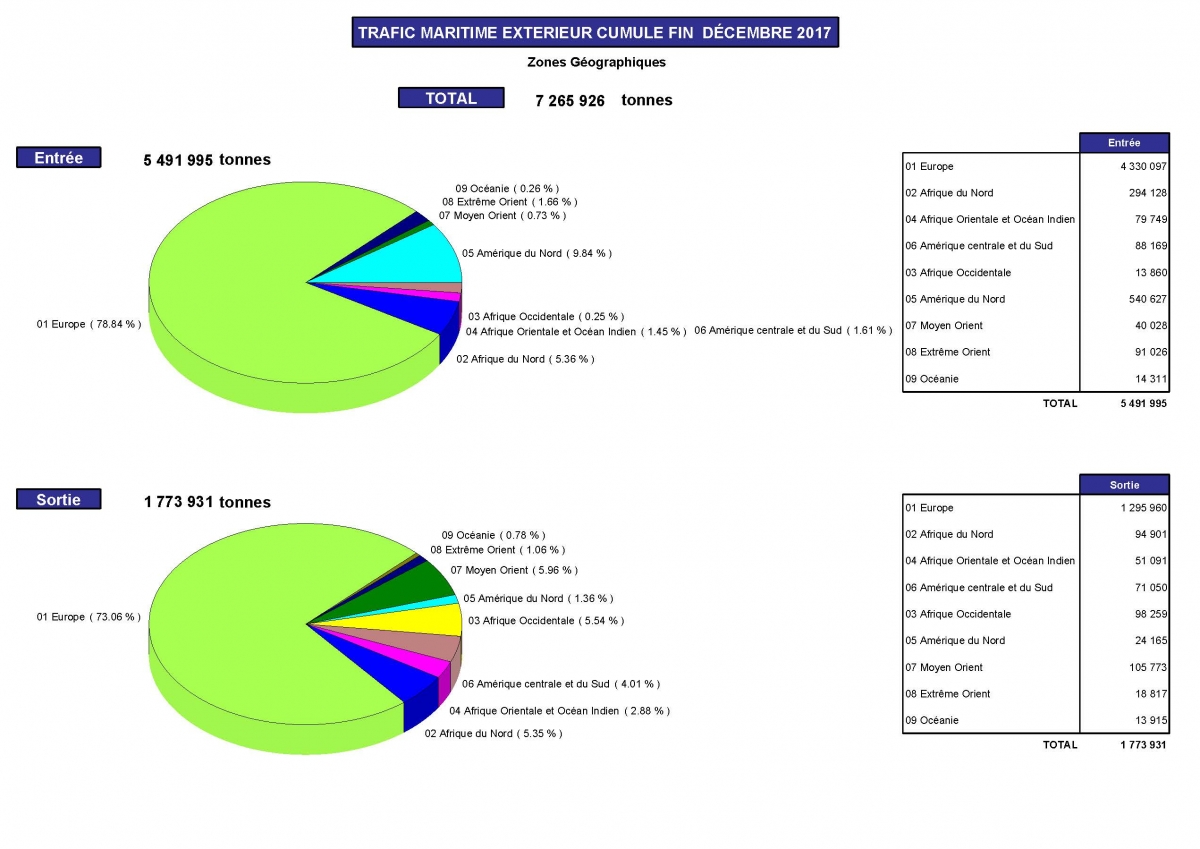 Traffic by port area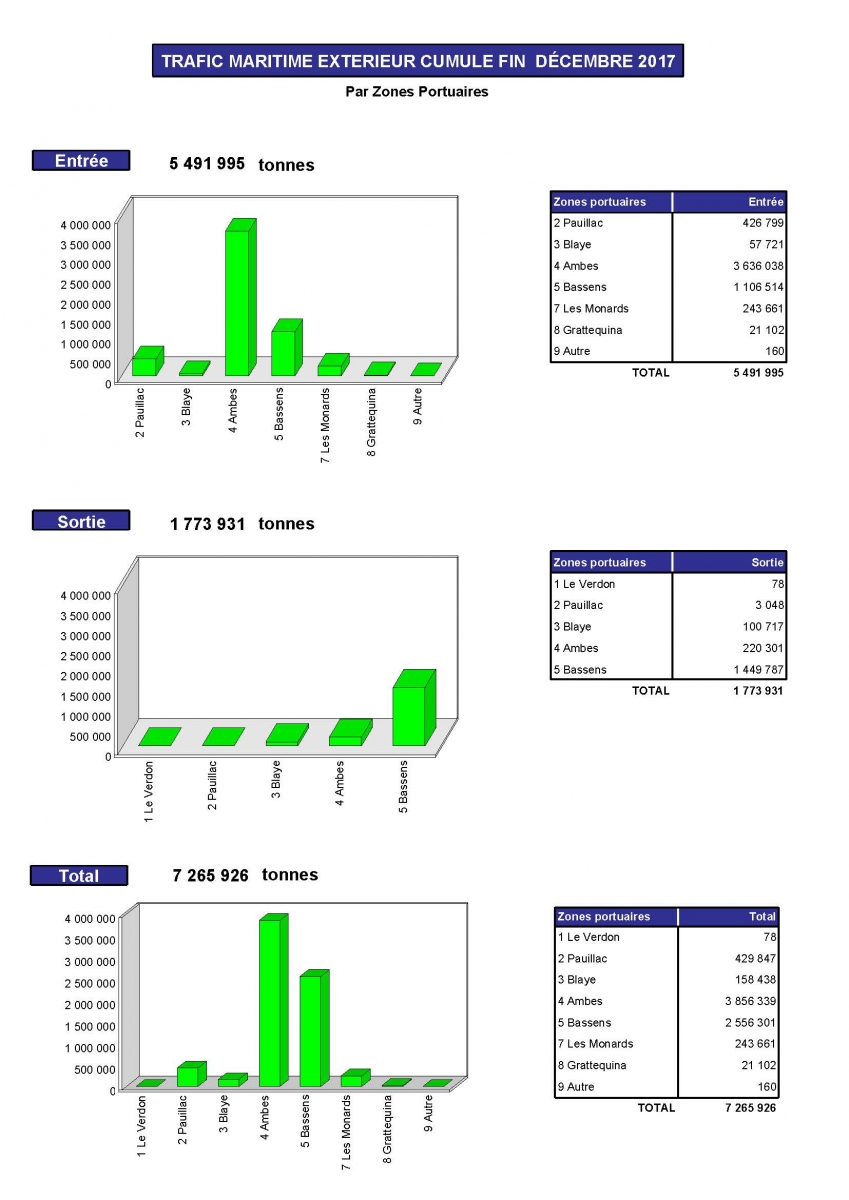 Major products